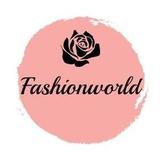 @fashionworld_yf
Hong Kong   ∙   Joined 5y 6m
Verified
Very Responsive
全場現貨! 👚👗👒 ❌不需先付款後訂貨❌ 本店出售貨品, 為出口單貨尾保證正貨, 不過唔一定有齊標, 或者會有唔明顯嘅小瑕疵. 頁面尺寸會有機會有 +/- 1-3cm差異. 如果介意請易下標. 面交事宜 星期1-5 (weekday) 18:30旺角銀行中心門口 / 旺角MTR 往荃灣月台車尾. 或 19:00荃灣mtr 面交(星期六, 日及公眾假期休息). 由於保障每位客戶, 所有已售出已交收之貨品 ❌不設退換及退款❌ 歡迎交收時先檢查貨品.
fashionworld_yf follows
@fashionworld_yf is not following anyone yet.
Looking for users to follow? Browse the marketplace to discover listings from sellers you may like!